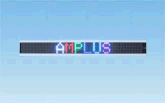 We provide a large selection of LED electronic signs, for Indoor / Outdoor
moving message, Advertisement, Digit sign, Sport scoreboard.
LED displays are networkable and programmed in several ways by PC
or remote control. Most of our LED display can be integrated into customer
system be a visual information system.